The cosmopolitan city of Buenos Aires dazzles with colonial architecture, culture, cuisine, and wines. It is a beautiful city that mix the people's European roots with the Latin American energy. You will feel welcome, as the Argentinians are very friendly to foreigners although it can be difficult if you speaks no Spanish at all. All in all, Buenos Aires is definitely one of the best cities to go if you are considered your next city as a Digital Nomad.
Overview
Currency: Pesos Argentinos.
Language: Spanish.
English friendliness: Not that good, some Spanish required.
Internet: Very good internet speed overall and great coverage.
Visa: Tourist Visa limited to up to 90 days inside the Argentinian territory.
Remote working score: One of the best places to enjoy as a Remote Working 10/10

Internet, friendliness and living.
How is to work remote from Buenos Aires?
Living and working for a couple of months in one of the most beautiful cities in South America was an unique experience. And as a Digital Nomad I could experience it much more than any tourist trip.
Cheap or expensive city?
I never plan to stay in luxurious places or doing "Influencer" activities, but I did enjoy most of my time in Buenos Aires without sacrificing my income, even with expenses like eating out sometimes, or staying in comfortable places overall. This is mainly that Argentina in the last couple of years is with some economic problems and their currency (Argentinian pesos) is less worthy, that's great if you are going with Euros or US Dollars.
Alone in a big city…
The people in general is very friendly, it is a big city so you can find a bit of everything, but most people are nice and always look for a talk. This is a nice, you won't have to worry to go alone to bars or concerts, people will be talking to you or just engaging small talks. But have in mind that most locals do not speak English, or at least feel embarrassed to speak it openly.
What about the internet?
It is pretty good! I mean you are in a big city so it is very common to find WiFi hotspot almost everywhere, and there are open WiFi hotspot from the government as well. All I can say is, I never got any issues with my Internet connection while staying in Buenos Aires, even with my dailies Zoom meetings or video calls.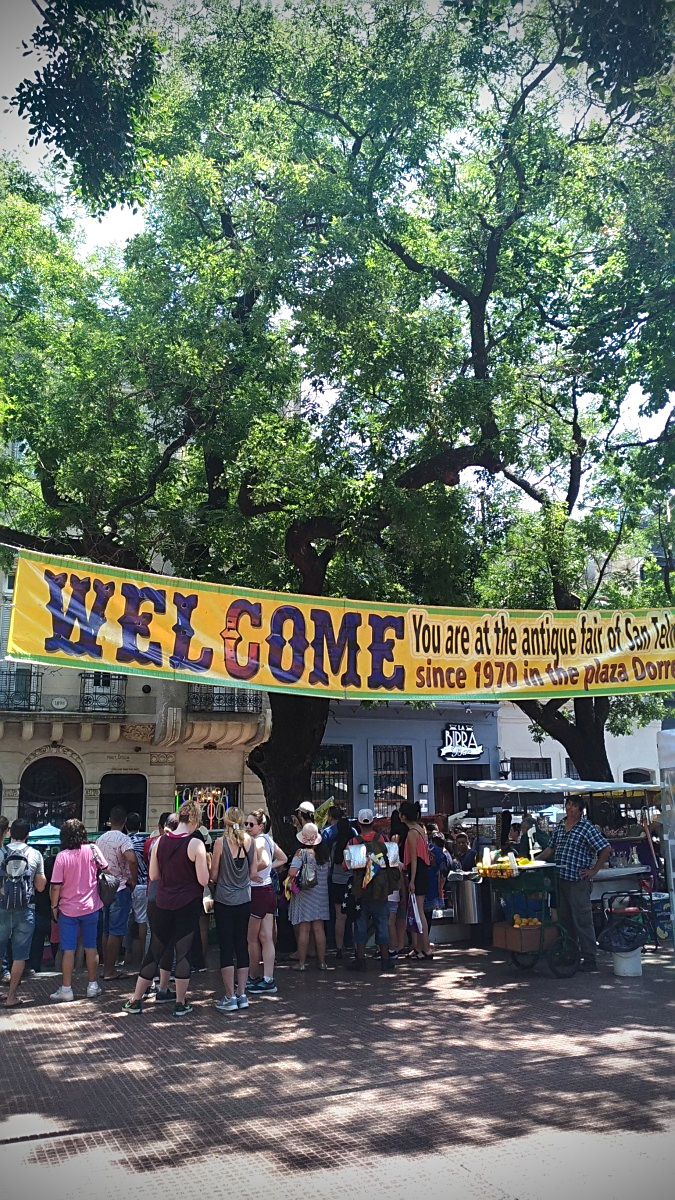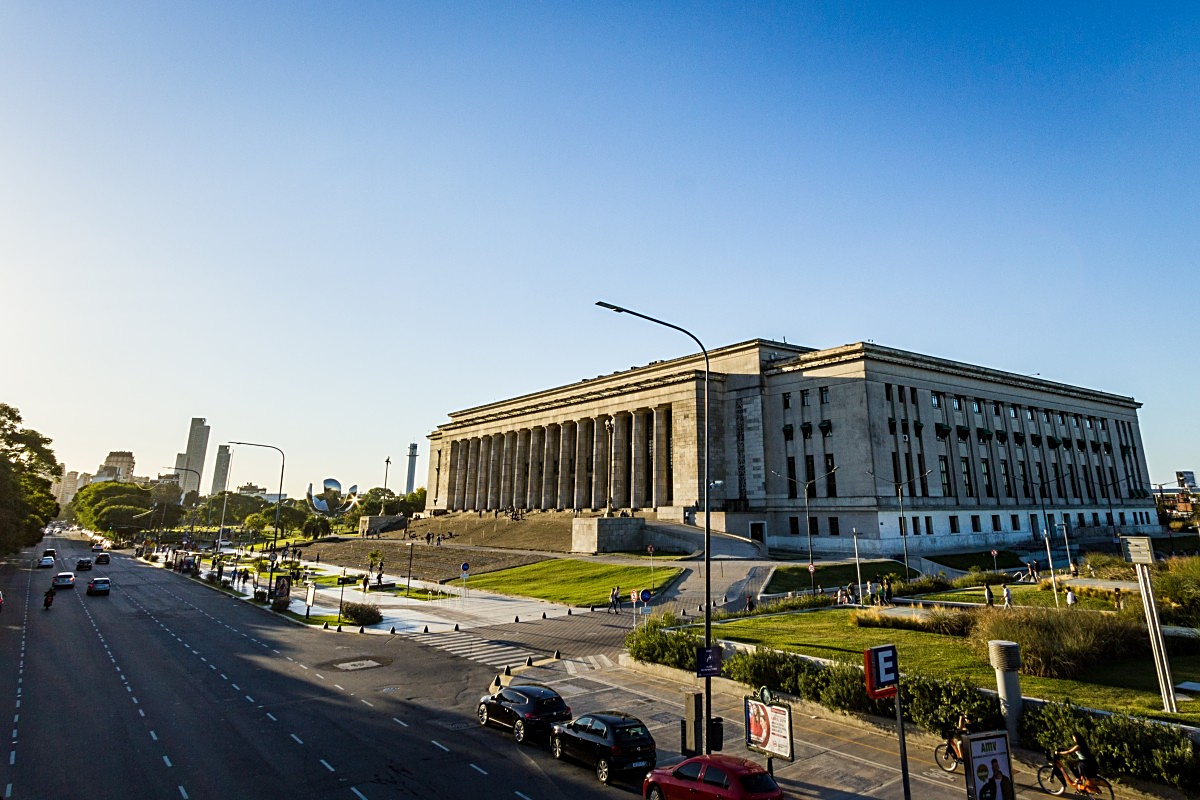 How do you move around the city?
The public transport in good in general, buses and metro are the most used transport. The bus is safe and it is a great option to move around the city. Another awesome option is to take a public bicycle. These are completely free and there are many bicycle stations around the city.
Is it safe?
Buenos Aires as a big Latin America city is a bit safer that others, but still you must be cautious when you are moving in the city, like not showing off too much and always be aware of your surroundings. Also, be aware of what parts of the city you must avoid.
More about the local currency
Pesos Argentinos is the local currency. There are authorized places to change your money to the local currency in most parts of the city. However, if you are taking any courses, I strongly advice you to pay them in US Dollars or Euros, it is much easier and they will greatly appreciate it. Plus you don't lose too much money as when using an exchange

Zones to stay
While Buenos Aires has many areas where you can enjoy a beautiful stay, I would recommend you Palermo, Recoleta or San Telmo. I think your best option to find a nice place is through AirBnb or Booking. Take advantage of their discounts if you plan to stay 2 weeks or more.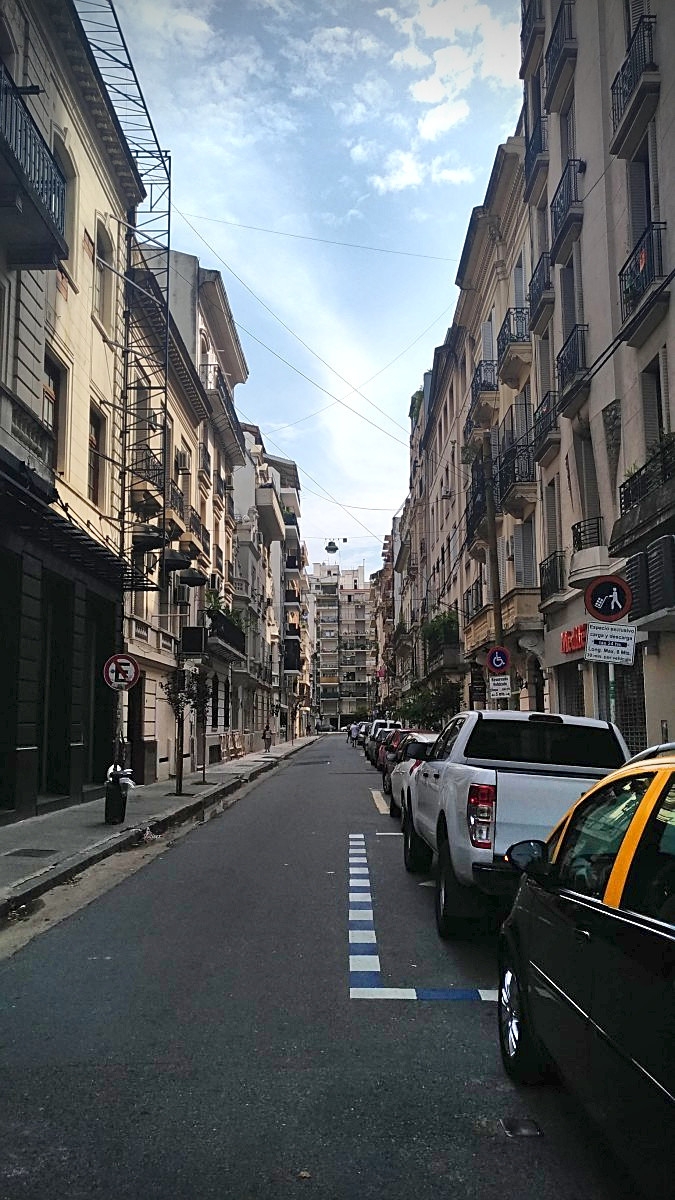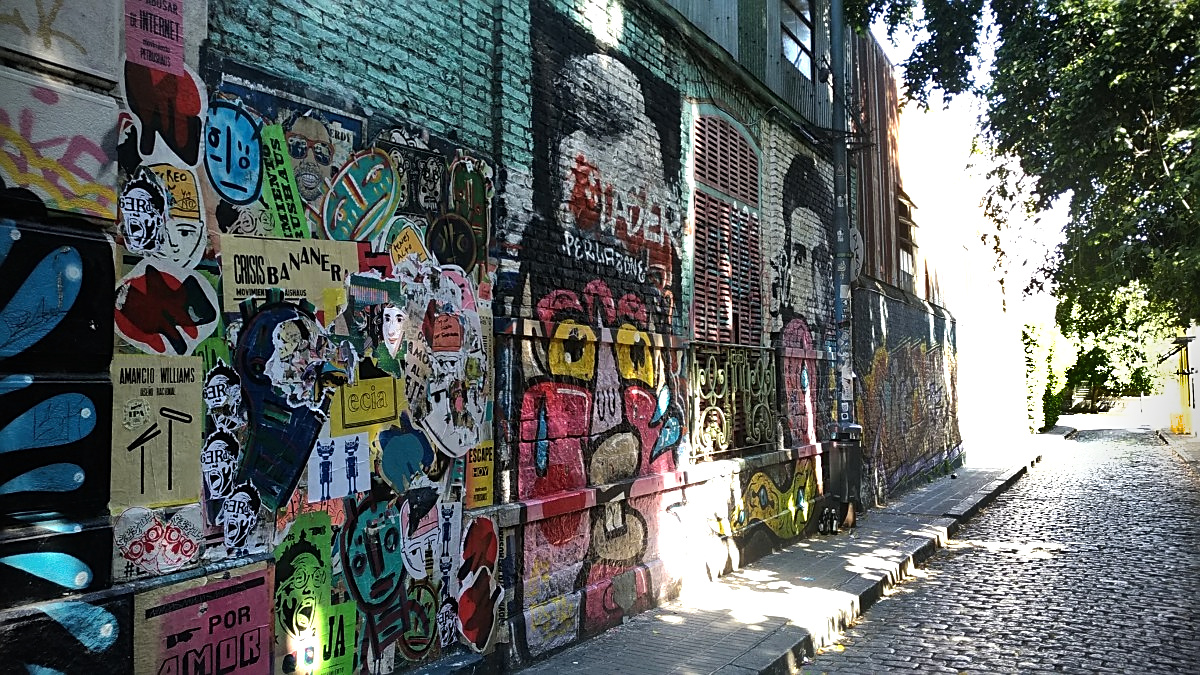 Palermo
Palermo is the biggest residential zone of Buenos Aires, and it is one of the oldest. Palermo is divided into smaller zones that also attract different people. Palermo Hollywood for example, is one of the best places to stay if you like bars, graffiti art or that underground feeling. If you want a more central place with nice transport to most parts of the city, take a look to Palermo Soho, which is also a great option to stay if you like a more quiet zone.
Recoleta
This is another great option to stay during your trip. It's more of a hipster and young zone, but it also shows beautiful parks and boulevard, and it is a more centric option that let you reach other zones easily by bicycle or bus. In Recoleta you can find many bars, a cultural center with a market on weekends, and the most famous graveyard in Argentina.
San Telmo
San Telmo is the most traditional part of Buenos Aires. You will fall in love with the beautiful European architecture of most building, domes, and markets. There are many museums and exhibitions around so keep in mind that it is a a very touristic zone. San Telmo is also famous for their open market on the weekend, with open tango exhibitions, coffees and much more.

Entertainment and things to do
You will never get bored in Buenos Aires. Every street, alley, or park is teeming with art and culture, history, tango, rock n' roll, and football. It is a city full of museums, cafes, antique markets, bookstores, bars, and many more.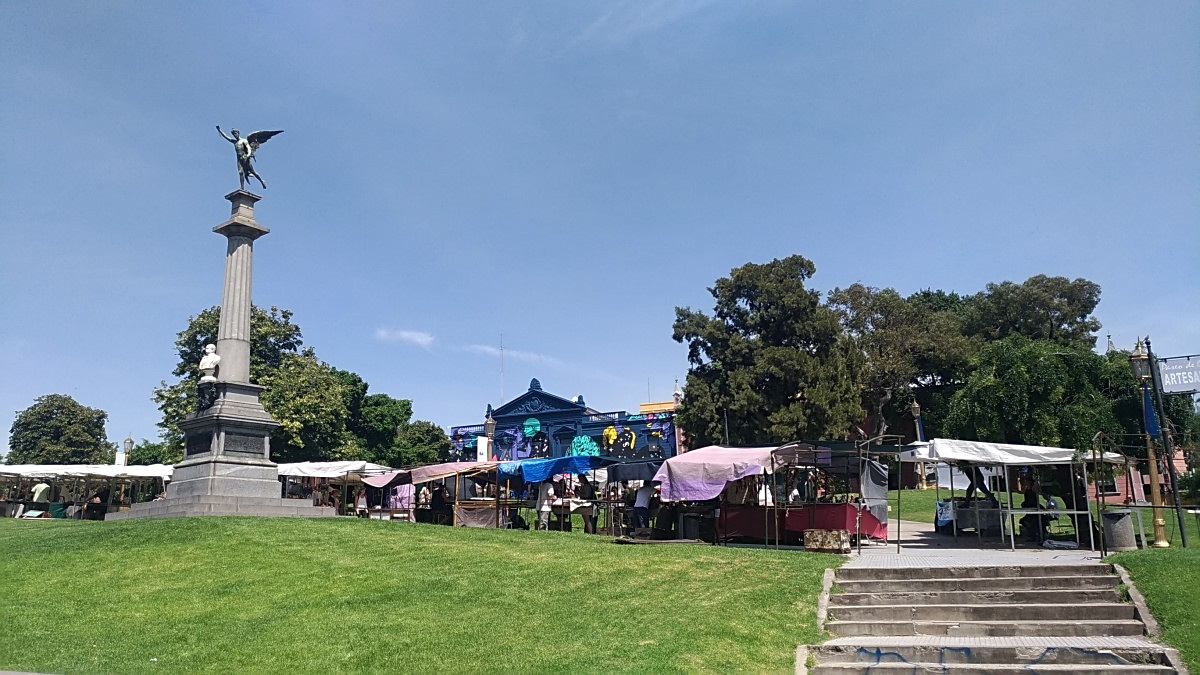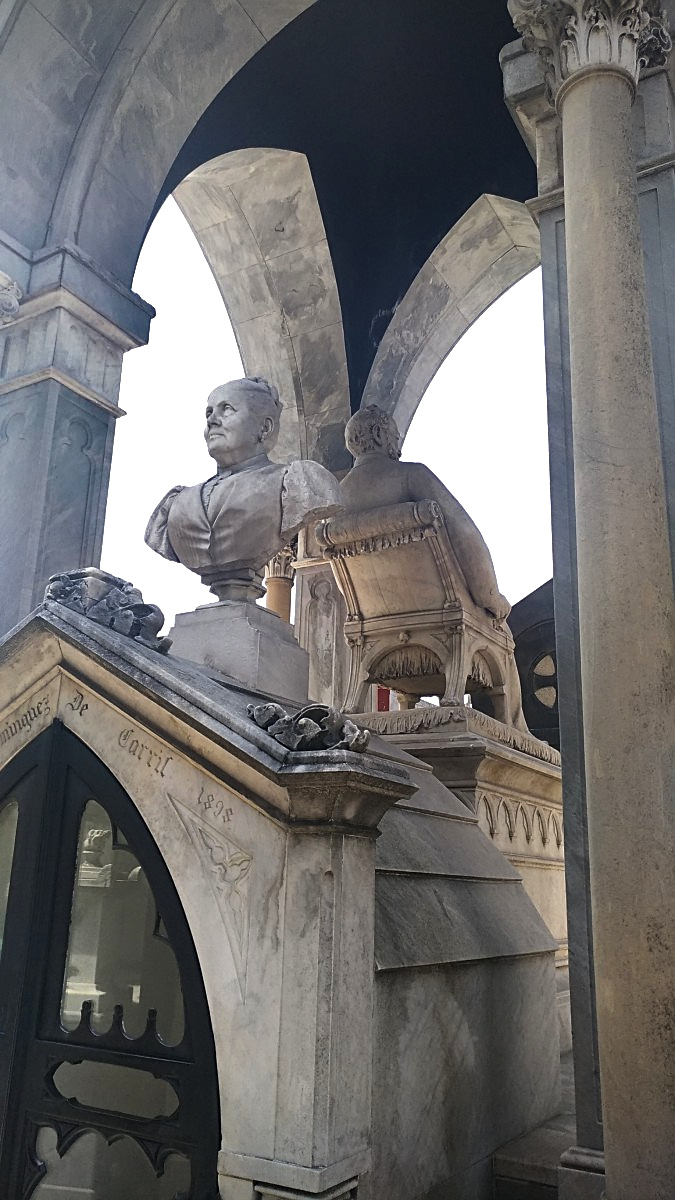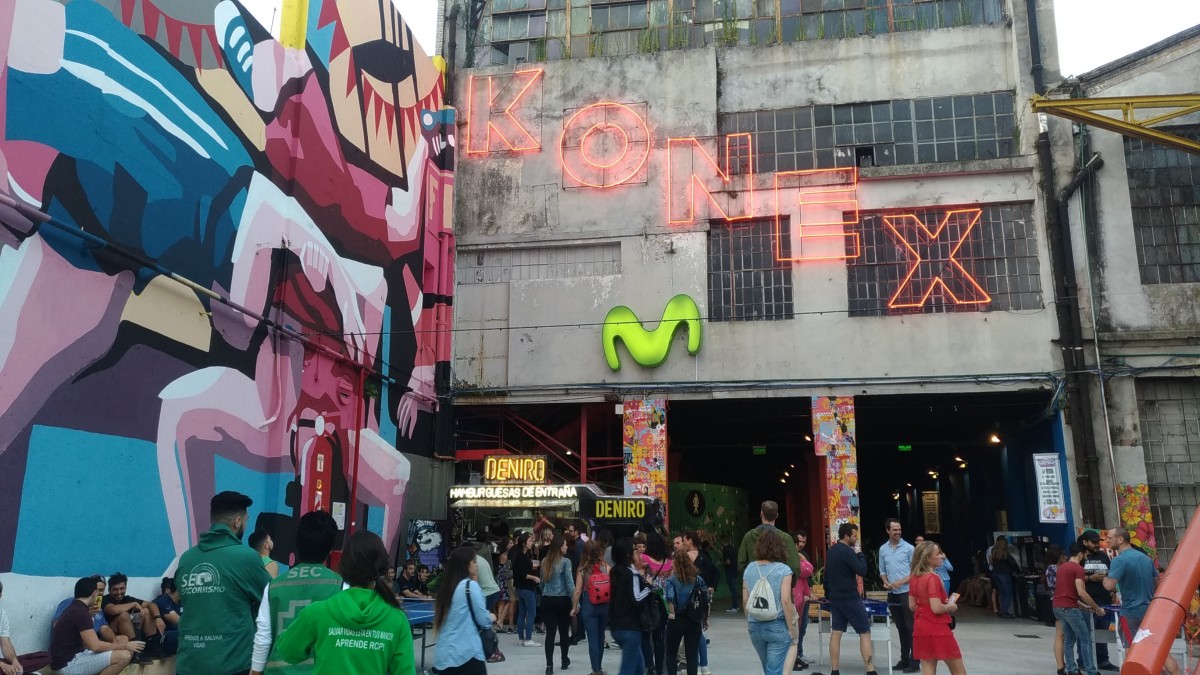 Learn to dance Tango. It definitely one of the best things to do during your stay in Buenos Aires. Tango dancing is simple but beautiful, you don't need to be a dancer to try it and their tango scene is really awesome.

Just go for a walk! There are many parks in Buenos Aires. Locals are very outdoor people and they love to spend their time in parks with friends, their pets or just lay down on the grass.

Enjoy the most cultural city in South America. There are multiple culture centers (like Recoleta cultural center), art galleries, old bookstores, and expositions.

Live Music. The rock game in Buenos Aires is one of the best in the World, there are many bars with live music around the city. You must also make a stop in "Ciudad Konex", they have concerts every week with really cool bands and nice presentations in a great atmosphere.

Go to "Mercado de San Telmo". This is a great open market where you can find nice stuff to buy, souvenirs, antiquaries, and art to support local artist. There are some open-air tango shows on the weekend, and also great street food.

Bars and craft beer! You will not be disappointed with beer in Buenos Aires. There are great bars in almost every corner of the city, specially if you are staying in Recoleta or Palermo (Soho/Hollywood).

Learn about the Argentinian history. Museo del Bicentenario, near la Casa Rosada. Museo Paseo de la Cisterna, about the first European immigrant in Buenos Aires. Museo Nacional de Bellas Artes, with top world art. There are many museums around to visit.

Enjoy the Recoleta graveyard. A graveyard full of stories and beautiful tombs in every corner. It is worth to visit and if your have some time, take a free tour.

Visit the Theater and see a play. Buenos Aires is known as the south American Broadway. Visit the magnificent "Teatro Colon", or go to the "Corrientes" avenue and enjoy any play, there are multiple functions every day.

Take a weekend trip to "Tigres" or "La Plata". Both cities are 1 hour away from Buenos Aires and are an awesome option for the weekend.

Cuisine
Argentina is famous for its steaks and wines, but Argentinian cuisine is very diverse with strong Spanish and Italian influence, but also lacking vegetarian/vegan options.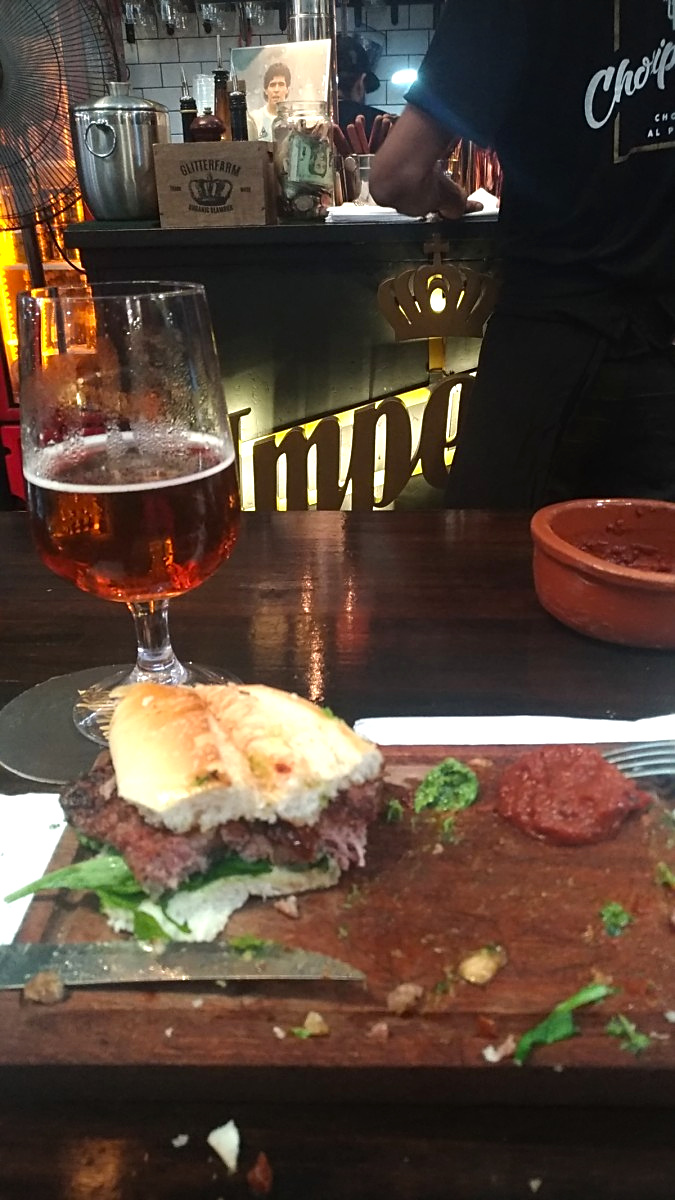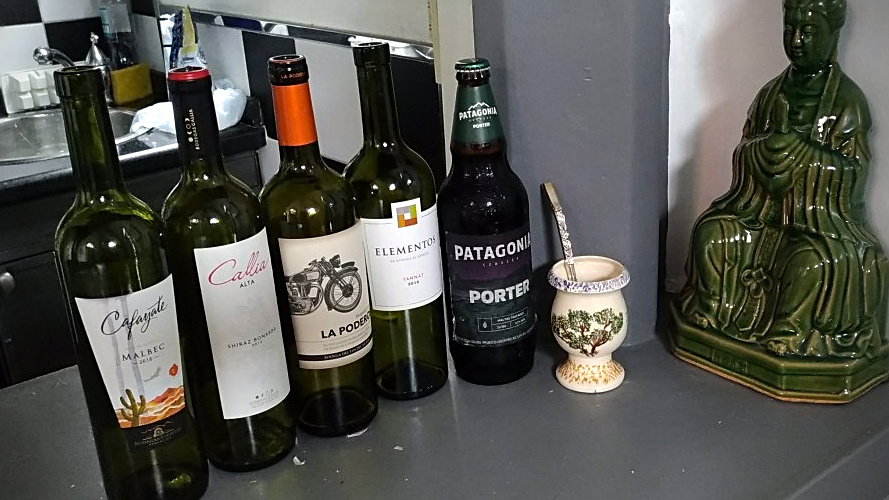 Asado Argentino, Milanesa, Empanadas y Choripan.
Their most famous dish is the Asado Argentino. It is basically a beef steak on the grill, there are many beef steak cuts you can try, always accompanied with Chimichurri. Asados, is very varied with options like Chorizos (sausages), blood sausages (morcilla), others meats like Lambs or Pork.
Milanesa is a pounded beef (or chicken), covered with bread-crumbs and served with fries. You can also find vegetarian options in some restaurants.
Empanadas and Choripan, are the best street food you will find. Both come in variety of options but mostly consist of meat fillings. The Choripan is always a great option to eat with Chimichurri.
Medialunas, Dulce de Leche, y Alfajores.
There are many desert options and they are delicious. Alfajores are the most famous Argentinian deserts. It is sort of a sandwich cookie filled with "Dulce de leche". It can be very sweet but it is also very tasty and addictive.
Mate, Beer and Wine
The Beer and Wine scene in Buenos Aires is quite good. You can find many bars that serve artisan beer and other more famous beer bars like "Patagonia".
If your are a wine lover you are in one of the best countries in the world for their Wine, so you literally can't go wrong, just go for any Wine you like. Just get any cheap Wine in Supermarkets or in any "Chino".
Mate is another drink you have to try. It tastes a bit bitter and must be drink from a "Mate" vase. Some people love it, some people hate it, but you have to try it in your trip to Buenos Aires.

Conclusion
Still need to think about it?
Advantages:
Great internet coverage and good speeds
Great food, friendly people and a lot of things to do.
Their economy has been it on the last couple of years so you can take an advantage if you come with US Dollars or Euros currency.
Great public transport, and free bicycles to move around the city
Overall, safer than other Latin American cities.
Disadvantages:
You need to speak some Spanish. Some locals speak english but don't take that for granted, besides some taxis or others make take advantage of you once they realize you are not local
The Visa in the Argentinian territory is up to 90 days. A trick you can do if you want to stay longer, is to go for a weekend to a neighboring country and come back with new 90 days visa.
Difficult to find good restaurants if you are vegan or vegetarian.
So, Is it worth to spend a few weeks or months lin Buenos Aires? Definitely, YES! It is one of the best cities you can enjoy as a Digital Nomad.